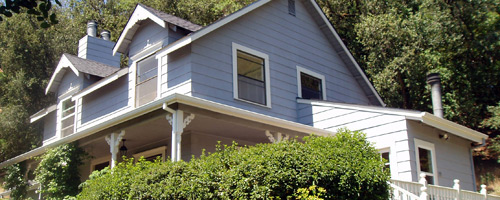 Four Sisters Farmhouse
5401 Eastside Road
Healdsburg, CA 95448-9303
View Map & Get Directions
About the Area
When you long for small town charm, come to Healdsburg. Tucked between three lush valleys and surrounded by over 60 wineries, Healdsburg is nestled in the heart of the wine country. We're only 65 miles north of San Francisco on Hwy. 101.
Enjoy the restaurants or go shopping, antiquing and wine tasting around the Healdsburg Plaza. Visit the Art Trails to the farms, wineries, studios and galleries that capture the area's essence in food, wine and art.
For more information about Healdsburg, please visit: http://www.healdsburg.org.